Jayanthi Somasundaram loves cooking, eating and traveling. She ensures that she travels to a different country every year and loves visiting the local markets and interacting with the locals there. I have been her travel partner to almost every country that she has visited so far. Not even in her wildest dreams did Jayanthi imagine she would be traveling to the jungle with me. At the end – she ended up spending 48 hours in one of the finest forests that our country has to offer. Jayanthi loves to write and there is no doubt about it at all!. In 48 hours, she did so much research about the place, people and culture and in a way she kind of started blending into the system. She writes about her experiences in the jungle and promises to visit more jungles in the future.


Visit To Mudumalai Tiger Reserve
Text - Jayanthi Somasundaram | Photographs - Shrilekha Venkateswar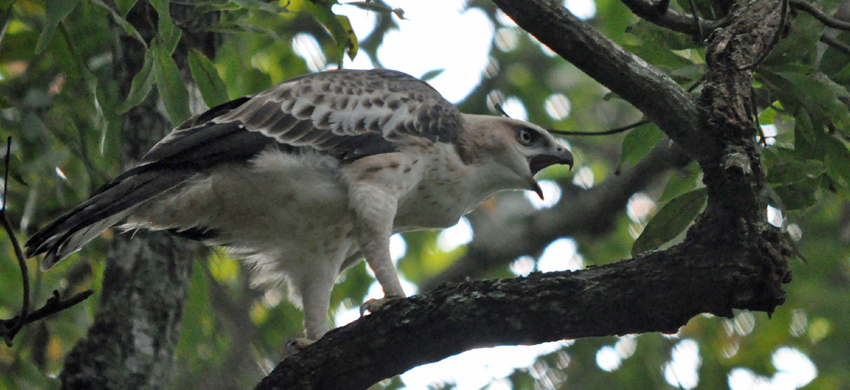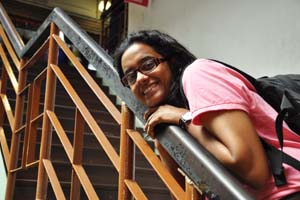 I love jungle stories. Whether it's written, photographed, filmed or just told across a bon fire. So, listening to property owners, watchmen and villagers share their everyday experiences in Mudumalai is a treat by itself. For tourists, like myself, every story is a jaw dropping one, sometimes leaving you bewildered, amused and even sad. But for residents in each village in and around the region, it's just another day. For example in one house I was told that a bee built a hive around the motor which pumps their daily supply of water. The switch got moist and doesn't work. They've asked for some electrical help and they are still waiting for it. Or the story where a herd of elephants came into a property and turned the water tap outside the house, drank the water and left it running, till the tank was empty. The other story, a sad one, is where the family dog was killed by a leopard right before the owner's eyes.

These stories, some true, some false, some rumors and some exaggerated, are a reflection of the life people lead here. People have accepted that they live in the jungle and it is common for elephants, leopards, tigers and even rabbits to cross their path. No barbed wire or gate is going to stop them from leaping across or simply stomping over them. The residents have some basic rules, unwritten, which they follow and advice short term visitors. Like

1. Be indoors by 6:30 PM
2. When you confront any wild animal, run.
3. Do not wear flashy coloured clothes
4. If you hear animal movement after dark, do not go out to check
5. Keep your eyes and ears alert all the time, and remember you are in the jungle.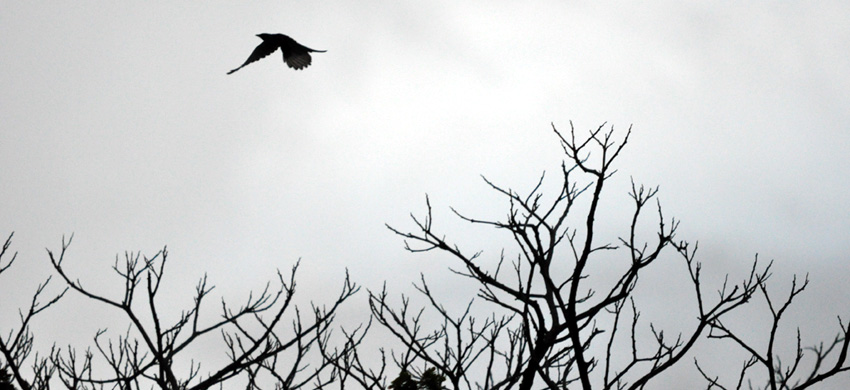 I happen to be at Mudumalai for a solid 48 hours and this was my first ever jungle trip. We headed out from Coimbatore, reached Ooty and headed downhill (36 sharp almost hair pin bends) and reached this beautiful region. As you head down, the view is almost like an 'Indiana Jones' movie's opening sequence to a large undiscovered land. Through the bends on each side rich vegetation is cultivated, food enthusiasts like me notice the cabbage patches, carrots and tomato plants. On ground level after crossing the Galhati checkpost, I was told that topographically the region is largely classified into shrub forest, deciduous forest and evergreen. Each naturally demarcated and inhabiting different kinds of species, flora and fauna.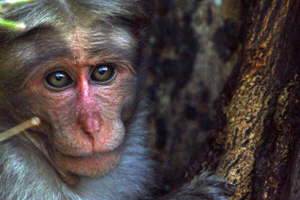 The air is clean, crisp yet heavy. My guide and friend Shrilekha Venkateswar tells me that for visitors it would be difficult to breathe here because city dwellers are so used to polluted air. It is clean no doubt and you can see across to the furthest mountain without a glitch. We stop at this small resort called 'Tiger Paw' a name and signage that scares me, for lunch. Lunch is usually prepared for inhouse guests, but if you call them ahead and if you know the people, they are willing to cook a meal for you. The kitchen staff and caretakers in this particular resort are Kannadigas and they served us a staple and humble meal of roti, rice, sambhar, rasam, porial, curd and a basket full of appalam. "You tend to eat a lot when you are in the jungle," my guide warns me and says most people here cook just a gravy which comprises of different vegetables and serve that with rice.

With an overnight stay planned in the village Bokkapuram, we had to buy a few provisions to get us through till the next day. Resorts are plenty, and there are quite a bit of 'mess' dining options in each village. When I was there in late October, the breakfast options opened very late. One tea stall vendor at Thotlangi said this is 'off season' and with the decline of visitors the variety of food and timing varied. His stall, 'Anwar Tea Stall' currently serves tea, biscuits and parotta for breakfast. "This is not the season for idli," he tells me though his small shack is housefull. With the scenario being as such, we drove to Masinagudi, the nearest town, to the grocery store to pick up the basic ready to eat packets of food which require minimal cooking time, utensils and less cleaning up.


Masinagudi is a rather usual and cluttered town. It has the charm of a small hill town with petite houses and lush greenery, yet it has less calmness than its counterparts. On a Sunday afternoon when we there, most of t he men on the streets were drunk and brawls were taking place. There is a just a single lane around the town, and vehicles can be parked on the left side of the road I was informed by my jeep driver Vinoth. Cars, going up and down, manage in the right portion of the road. It's a miracle how they actually control traffic as most vehicles are jeeps, big vans or very small cars. I was pleasantly surprised to sport many Maruthi 800s and Tata Nanos sprinting around this belt.

So, back at our small home near a stream, we settle down. Each property, big or small, has their own fencing system, which I understand is only to prevent wandering elephants from eating their crops and plants. Dotted with trees of different varieties, you can see and hear over 10 varieties of birds. This is by a visitor, but for birders who live in this region they can identify over 200 varieties, sometimes even by just hearing their sounds.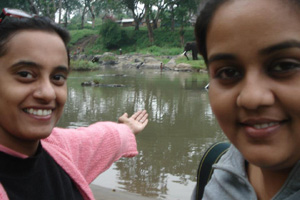 The 60 odd year old watchman of this property belongs to the local tribe and was born and brought up in this region. He speaks about the famous 'Bokkapuram Amman Temple', which only the tribals pray to. There is a shrine just outside the famous resort 'Jungle Hut' but he takes me to another property down the road and shows large pieces of stone stacked one on top of the other. "This is the main Temple and this is where we pray. The caretaker of this property prays and takes care of this Temple. If you want to see, go to the big Temple outside the resort", he says. Shrilekha goes onto explain that in the first quarter of the year, the tribes from the region all gather at the newly constructed shrine and carry the main deity to the old shrine (the slab of stones) and keep it there for a few days before taking it back. So, we walk to the new Temple and the priest, a tribe, opens the doors and lets us pray for a few minutes.

Everyone has to be indoors by 6.30 PM. So, right after the Temple when we walk back, very fast, I must say, as we could hear the Elephants from across the stream. The thing about here is people may not know you but by dusk everyone is in the same frame of mind. So, when we asked for a lift from a passing jeep he knew the urgency and was glad to drop us at the next point. Once indoors, all doors were shut and we could hear the stomping of the herd of Elephants. We sat and listened to them for a few hours, stomping, breaking plants, some chewing, all that we could comprehend was that someone's teak plantation was being slowly chewed down. When I think about it, we are in the jungle and in their territory, so why complain. But, on the other hand, I'm not the farm owner, so its best to keep 'mum' and watch and observe.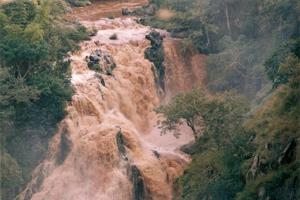 When in the jungle, the obvious thing to do is go on a safari ride, whether you like it or not. Vinoth the keep driver and Shrilekha, took me on their early morning rise at 5 AM. They were hoping to catch Tigers and I was hoping to come back home safe. We drove for over an hour, slowly and sometimes just stopped the vehicle for few minutes and sat there to listen to the sound of birds. Then on the way back, we had this strong over powering stench for which we stopped to identify it. On first reaction, I thought some animal was dead, like a rat. Then Vinoth reversed the jeep and traced the smell to a pool of stool on the road. On closer look, Shrilekha says, "It's the Tigers. Its fresh, so she must have just crossed". Thank god, i say to myself. But both of them were very disappointed. We must have drove just about 5 Kms and thats when we saw the gigantic elephant and her calf. It seemed like she had just delivered the baby. But the baby collapsed on the ground. We cant get out of the jeep, as thats the rule of the jungle, yet all the spectators, who had gathered by this time, wanted to help. Vinoth and Shrilekha assured that on our way back if the baby does not get up, we can inform the forest department and they should look into it. In about half hour when we drove back after spotting wild pigs, deers, monkey and so forth, we notice three adult elephants leaning against each other for support while using their trunks to lift the baby elephant. It was a heart warming sight and the thought makes me shiver even today. With all the shrubs lying before us, we could not see the baby elephant, but we knew she was lying there, unable to stand. "Maybe she is handicap or hurt", said Vinoth and we drove out. We went to the Forest Department office and told them about what we saw. They enquired about the place and distance and said they will look into it. We had to go back home with heavy hearts.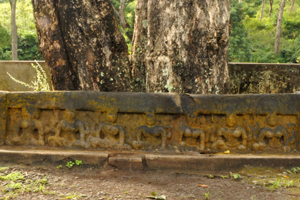 Once home, Shrilekha tells me that if the baby does not survive, the herd of elephants would camp near the baby for days in grief. They would jus sit there, not eating or even getting up to drink water and be next to the calf. After a couple of days of mourning, they would then head out into the forest as a herd again. I asked her the obvious question, "but there were only three Elephants that we saw today as the spot. Is that the herd?". She explains that the Elephants would call all the other members of their herd and have their own messaging and signaling system. According to her, within a few hours, the entire herd would be there. We hoped that would not be the case.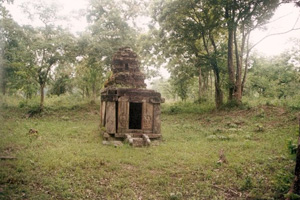 In the evening, we drove back to the same spot in an attempt to check on the baby Elephant and also see Elephants from the rehab camp come out to take a bath. As we drove, we saw full security for the mother and child. The baby was still unable to get up, but she was healthy, thats what Vinoth found out from the Forest Department. The security personnel were strict, ensuring the traffic would not disturb the mother and child; all card were directed to keep moving, without stopping for the 'photo session'. It was a special sight to know that things were taken care of. If the Elephant was injured she would be taken into the rehab and treated. She would not be able to survive the wild, so Elephants like her would be taken in the forest custody and taken care of. If she gets up, she will walk with her mother into the jungle. I left Mudumalai with an assurance that wherever she moves, in both worlds, she is safe.