My head started spinning for a good five minutes! I was on a field activity with Mr. Kamaraj, a biologist, who was identifying certain tree species in an international school in Chennai which was spread across a vast area of land. In just ten minutes, he identified almost 30 different species of flora and went on to explain the cultural background of the tree to our society. I was awestruck with the knowledge he possessed. He not only identifies few thousands of species, he knows their characteristics and also how they have been or how they can be linked to our daily lives. A true biologist and a conservation warrior in every sense, The Wild Walk is grateful to feature him in this issue.

- The Wild Walk Team

---
A True Biologist
Photographs - Shrilekha Venkateswar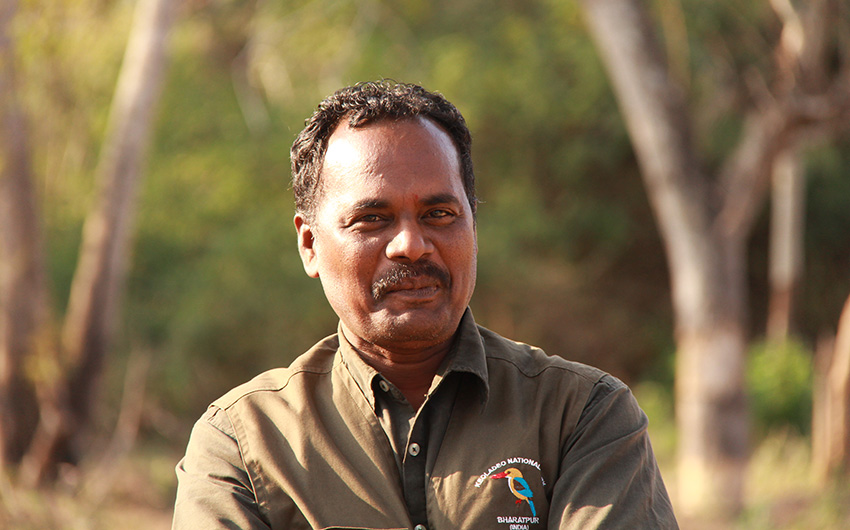 I have always been passionate about staying outdoors and learning a lot about the flora and fauna. I did my Masters in Wildlife Biology to pursue my childhood passion of staying close to the forests. I remember to have spent a great deal of time as a Research Assistant in Bombay Natural History Society (BNHS). When I was in college, I used to very actively participate in the census and also study the flora of various jungles. In one such occasion, my college friends and I went to Kallakkad Mundanthurai to participate in a census. We were given forest guards to accompany and we went as two members to our designated tracts. When we were in the middle of the jungle, from nowhere a Sloth Bear came and attacked me. The Bear was with her younger ones and she probably thought we were trying to harm her. I was thrown to one end of a thicket while the Forest Guard was trying to distract the animal. The Sloth Bear tried dragging me out of the thicket and I was quickly loosing blood in my legs. I felt so weak but I was determined to survive this. With the help of the forest guard, I struggled for a good ten minutes and somehow we managed to distract the Bear. I slowly got back to my feet and quickly limped to a safe zone, away from the Bear family. The forest guard insisted that we return back to the main camp site, where the Forest Department Office is. I did not have the heart to go back without completing the census and persuaded the Forest Guard to agree with me. With my own clothes tied tightly around my leg, I slowly started walking deeper and deeper into the jungle. It was very late in the evening by the time we finished our transect area. Since we did not have any mode of communication those days, the very fact that we did not return to the camping site, got the Forest Department to worry. They immediately sent a vehicle to our trek area and found us walking back to the camping site. I was given medical attention for the next few days and later learnt that the Forest Department were astounded by this episode and my passion for wildlife.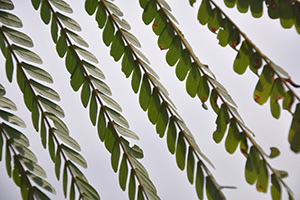 When I was about to get my Masters Degree, the Forest Department directly contacted my college and said that they wanted to assign me to study 'Dwarf Elephants' in Kanyakumari Forest area. For about two years, right after my college, I stayed in Kanyakumari to study Dwarf Elephants and submitted my observations to the Forest Department.

In the year 1994, I was assigned to the Wildlife Division in Chennai, where my core focus was to study the birds in Vedanthangal Bird Sanctuary. It was during that time when Pelicans never chose Vedanthangal as a nesting site. It left us quite puzzled and we very badly wanted the Pelicans back in Vedanthangal. It was at that time, the then Wildlife Warden Mr. Paul Raj and I took the initiative of erecting nesting material. We figured that Pelicans did not have a proper site to build their nest and also did not have strong nesting material around. All the nesting material were gathered and placed as mounds. We also ensured that the nesting sites are cleared and strengthened since most of them float on water. Our efforts paved off, when we saw the Pelicans coming back to Vedanthangal in flocks. It was almost like seeing our own children after years.

I was then transferred to Guindy National Park (GNP), where I spent significant period of my career, studying the flora of GNP. As a biologist, I did a detailed study on the flora, butterflies and spiders of GNP. I eventually published my observations as a book titled 'Guindy National Park – The Lung Of Chennai City'. Similarly another book was released on similar lines for Vedanthangal, Karikilli and Pazhaverkadu – the popular bird watching sites.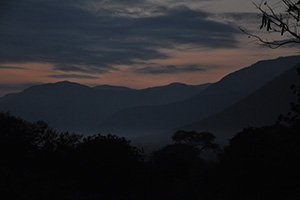 I feel that GNP is the study centre for all environmental, science students and also novices. It gives everyone a good feeler of what forest would look like. In the twenty years of my career, I would have addressed a minimum of 50,000 people. I have also trained Forest and Range guards on census methods and wildlife management. I have also conducted wildlife sessions on behalf of various NGO's like WWF, Madras Naturalist Society, Nature Trust and Chennai River Restoration Trust. The idea of reaching out to so many people is to let them understand the threat they would soon be facing due to the destruction of forests in large scale. Only when they see the threat coming soon, they will start to conserve. I strongly feel that youngsters working in IT companies should let go of their cameras (once a while) and participate in field activities. They should start seeing birds with naked eyes and not just with cameras. They should associate themselves with NGO's and assist them in their activities. Though the awareness has significantly improved, it is still not there yet. We still have miles to reach and this is my biggest concern.

My family supports me in every single way. My wife can also identify a lot of flora species and my two children demand me to take them to the forest areas all the time.

Currently, I am working as a Biologist in Anna Zoological Park, Vandallur. I have been asked to create a Butterfly enclosure in the zoo. We are still in the inception stage of it though. Right now am researching on all the butterfly enclosures across the globe and picking up what would fit our climatic condition. It is a lovely field to be in and I am looking forward to learn more and more from nature.