My First Trip to forest
Text & Photographs - Navaneet Venkatesan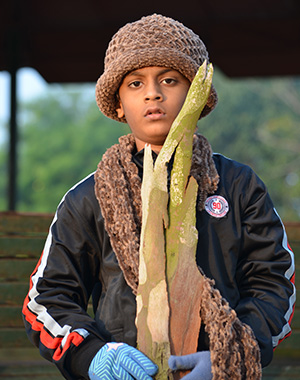 When my mom told me about the plan for a forest trip, I felt so happy. We then decided to go to Mudumalai along with my dad, sister, Venkat uncle, Lakshmi aunty and my friend Vaageesh. We reached Mysore and then crossed bamboo vegetation forest on the way to Mudumalai. There we spotted lot of birds.

I was very happy when I reached Bandipur Tiger Reserve. The National Park was full of short grass and herbs. First I saw birds like Hoopoe, Nilgiri Wood Pigeon, Jungle Crow and Spotted dove. Then when we went to Mudumalai Tiger Reserve where we saw the Malabar Squirrel which is otherwise called as Indian giant Malabar Squirrel. It was nice to see its long tail. Then we reached our guest house in the middle of forest. I was very excited as there was lot of fresh poop of elephants which made me to think that I can see more elephants nearby. There was a beautiful stream nearby for animals to drink water. I was pleased to see the vegetations on the outskirts of the house.

After a nap and refreshment we went to temple nearby. The stories of the tribal were very interesting. Their belief system was new to me. One of such thing is that if an elephant stamps the car with its leg or trunk, the car is said to be blessed and good luck will favor us. On the way back home we saw a huge waterfall while crossing Masinangudi area. We were surprised to see people crossing a small narrow bridge while carrying their goods. They were brilliant. Then it was almost dark. I was little bit scared. There were no traces of humans. Only two families with Shrilekha aunty. I was eager to find wild animals in the night but slept since I was very tired.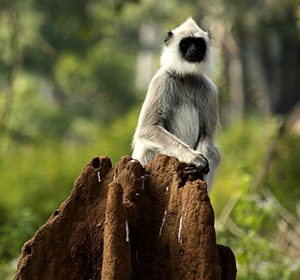 The next day we were ready around 4.30 AM. I was very curious and wanted to see all animals. Suddenly to my surprise, interesting things happened. There was a Leopard chasing two Spotted Deers. The deer at last hid themselves beside a bush near the house. Then we left by jeep to forest.

I was the one who spotted an Elephant. At first I thought it was a statue, and then I concluded it was a real Elephant. I have read lot of adventurous stories about single Elephant. We spotted birds like little Purple Heron, Green Bee Eater, Crested Hawk Eagle, Palm swift, Wagtail and Spotted Dove. We also saw greater racket tailed and black Drongo. Then as we reached home, we played in the stream. We could see elephants poop all around. I was looking for some elephants. Then I saw something and asked Shrilekha aunty, (our researcher) about the small dump. She told it was Leopards poop. I was bit scary. My sister is too little. So I want to protect her.

The best part of our trip is when we landed in the middle of the forest where researchers would stay to study without caring for their lives. We could hear the noise of all animals. I felt too scary although we had a ranger with us. The reason is we donít know the behavior of animals. We saw so many Spider webs and it was an awesome treat for the eyes.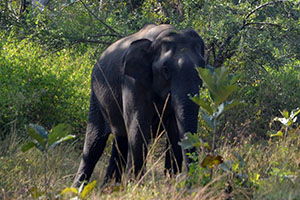 The next day we went to core Mudumalai. I was bit excited and curious. I saw wild boar, Indian Gaur, Sambar Deer, Elephant, Porcupine, and Turtle. I too spotted some monkey species I was so thrilled when we saw an Elephant in close quarters. Initially she looked angry and raised her brows and wagged her tail. Then she was quiet after sometime.

Then came the last day. We left Chennai with full loads of memories. I thank my parents, Shrilekha aunty and my friend Vaageesh and his family for this great super trip.

It was a wonderful trip and I have lot of golden memories.